CISSP Training Course Overview
Our CISSP training equips students with the knowledge and confidence to pass the CISSP certification exam but ensures students leave with critical skills and concepts necessary to apply cybersecurity principles in the workplace.
CISSP CAT Exams
Whilst our CISSP training provides you with the bigger picture with respect to Cyber Security it also focuses on assisting students to pass the CISSP exam.
Our course addresses students' concerns about the new computerised adaptive testing (CAT) exams by covering exam techniques and approaches to ensure that your first attempt at the CISSP certification exam is also your last!
The CISSP certification and training can be expensive and time-consuming. Make sure you pass the first time by getting the right training you need. Our certified and experienced instructors will give you the confidence and knowledge you need to get CISSP certified.
Getting CISSP Certified
Full CISSP certification also requires the completion of 5 years work experience in at least 2 of the 8 domains. One year's work experience can be substituted with a Certified Ethical Hacker or CISM/CISA certificate. Fortunately, we offer training in these 3 certifications as well. Contact us for special pricing if you wish to purchase CISSP training and one of the training courses for CISM, CISA or CEH.
CISSP Training Course Objectives
CISSP Training Course Outline
Domain 1: Security and Risk Management

Understand and apply concepts of confidentiality, integrity and availability
Evaluate and apply security governance principles
Determine compliance requirements
Understand legal and regulatory issues that pertain to information security in a global context
Understand, adhere to, and promote professional ethics
Develop, document, and implement security policy, standards, procedures, and guidelines
Identify, analyze, and prioritize Business Continuity (BC) requirements
Contribute to and enforce personnel security policies and procedures
Understand and apply risk management concepts
Understand and apply threat modeling concepts and methodologies
Apply risk-based management concepts to the supply chain
Establish and maintain a security awareness, education, and training program

Domain 2: Asset Security

Identify and classify information and assets
Determine and maintain information and asset ownership
Protect privacy
Ensure appropriate asset retention
Determine data security controls
Establish information and asset handling requirements

Domain 3: Security Architecture and Engineering

Implement and manage engineering processes using secure design principles
Understand the fundamental concepts of security models
Select controls based upon systems security requirements
Understand security capabilities of information systems (e.g., memory protection, Trusted Platform Module (TPM), encryption/decryption)
Assess and mitigate the vulnerabilities of security architectures, designs, and solution elements
Assess and mitigate vulnerabilities in web-based systems
Assess and mitigate vulnerabilities in mobile systems
Assess and mitigate vulnerabilities in embedded devices
Apply cryptography
Apply security principles to site and facility design
Implement site and facility security controls
Domain 4: Communication and Network Security

Implement secure design principles in network architectures
Secure network components
Implement secure communication channels according to design

Domain 5: Identity and Access Management (IAM)

Control physical and logical access to assets
Manage identification and authentication of people, devices, and services
Integrate identity as a third-party service
Implement and manage authorization mechanisms
Manage the identity and access provisioning lifecycle

Domain 6: Security Assessment and Testing

Design and validate assessment, test, and audit strategies
Conduct security control testing
Analyze test output and generate reports
Conduct or facilitate security audits

Domain 7: Security Operations

Understand and support investigations
Understand requirements for investigation types
Conduct logging and monitoring activities
Securely provisioning resources
Understand and apply foundational security operations concepts
Apply resource protection techniques
Conduct incident management
Operate and maintain detective and preventative measures
Implement and support patch and vulnerability management
Understand and participate in change management processes
Implement recovery strategies
Implement Disaster Recovery (DR) processes
Test Disaster Recovery Plans (DRP)
Participate in Business Continuity (BC) planning and exercises
Implement and manage physical security
Address personnel safety and security concerns

Domain 8: Software Development Security

Understand and integrate security in the Software Development Life Cycle (SDLC)
Identify and apply security controls in development environments
Assess the effectiveness of software security
Assess security impact of acquired software
Define and apply secure coding guidelines and standards
About Us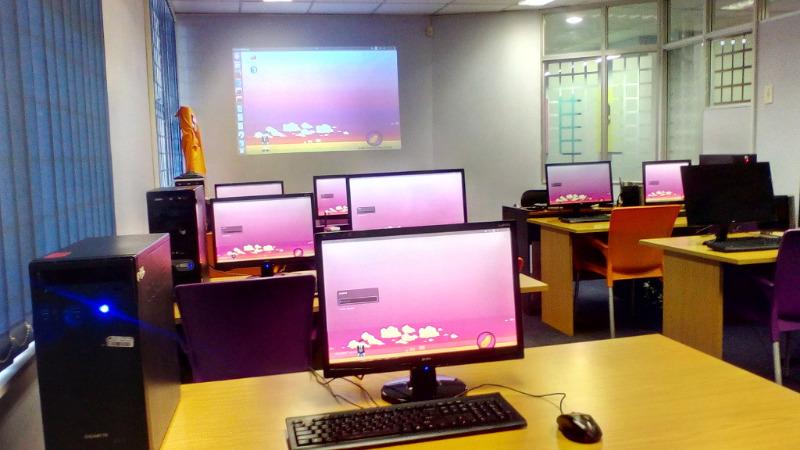 Jumping Bean is a open source integration & training company that's been delivering solutions to customers for over 20 years.
Our services include:
SLA support
Adhoc support
Hardening
Solutions architecture
SLA based support
Implementation support
Solutions Architecture
Performance tuning
Advisory services
Implemenation support
Consulting
SLA support
Training
Google & AWS Big Data support
Data flow architecture
Implementation support
Training
Advisory Services
SOC service
Security Audits & Reviews
Training
Mobile Apps
Enterprise Apps
Migration
Cloud provider support
Work flow architecture
Automation
Big Data
Containerisation
Long Term Partnerships
We build long relationships with our customers that helps improve & understanding their needs. We offer customised solutions & training to meet business requirements.
Our clients include large & small businesses in South Africa & across the globe. We offer both remote and on-site support.
Passion for Technology
We are passionate about open source & pride ourselves with living on the bleeding edge of technology innovation. Our customers lean on our practical experience with emerging technologies to ensure they get the benefits of early adopters & avoid the pitfalls.
Our Clients
| | | |
| --- | --- | --- |
| | | |
| | | |
| | | ​​​​​​​ |
| | | |
| | | |
| | ​​​​ | ​​​​​​​​​​​​​ |
​​​​​​​
Kaofela :: Botswana Revenue Services
Training was very practical and I liked the troubleshooting skills demonstrated which will help me greatly at work
Jason :: SEDA
Very pleasant training that covered a broad range of topics which exceeded expectation
Mayshiya :: Auditor General
I loved the relevance of the training content towards my daily work and improved knowledge for making relevant recommendations
Leeto :: ABSA
Thanks for everything, experience was great and worth every cent.
Thato :: FNB
The training was great and opened interesting channels that I never knew existed.
Saleha :: Bankserv Africa
I loved the practical examples and channels explored plus the instructor created an engaging environment.
Jumping Bean Contact Form!